This post brought to you by
éclos Skin Care
. All opinions are 100% mine.
As 30 gets closer for me, I'm realizing just how important it is to take good care of my skin. My mother has beauitufl skin with minimal wrinkles at almost 60…and that's because she has always done her best to use good products on her face and she taught me to do the same.
Recently, I had the opportunity to try the éclos Skin Care line of products. This was a new experience for me in Skin Care because the technology used in éclos products is different than traditional creams or face washes.
éclos features Apple Stem Cells extracted from a rare Swiss apple which have shown tremendous ability to stimulate skin stem cells, encouraging aging skin to behave like younger skin. Plant extracts, vitamins and anti-oxidants combine with the Apple Stem Cell technology to help minimize the appearance of fine lines, wrinkles and tired skin.
Similar products were once only available from specialty brands at department stores with a high price tag to match. éclos is the first brand to bring this active ingredient to mainstream stores at a fraction of the cost- making beautiful and younger skin available to women everywhere.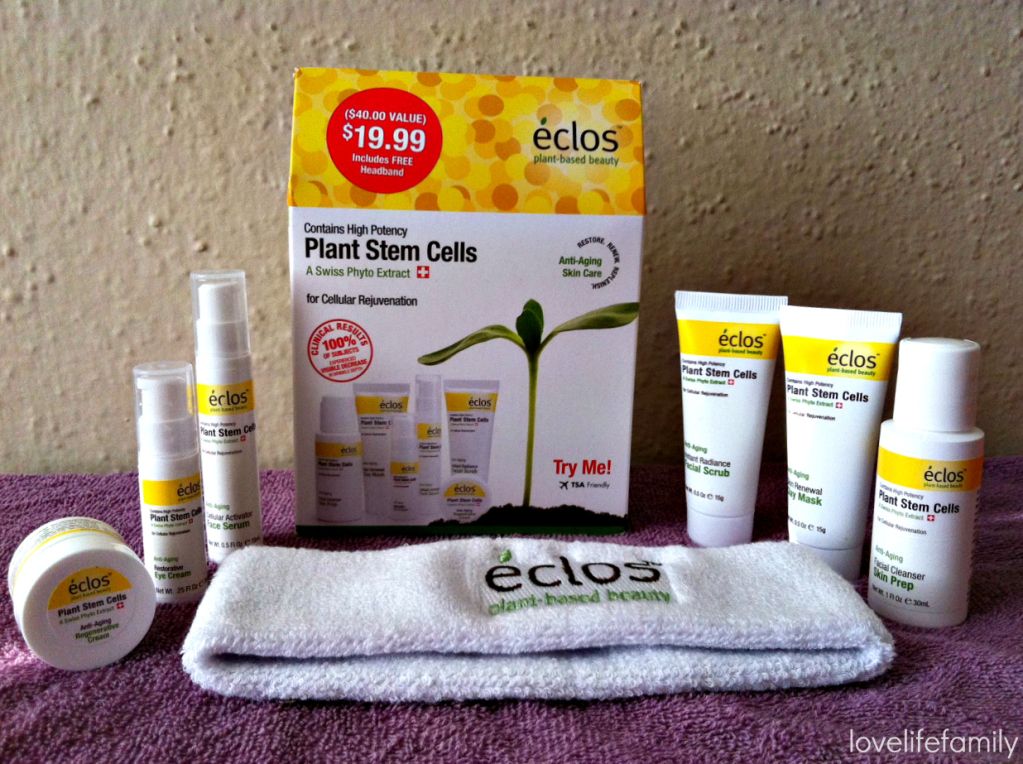 For my review I received all the products you see above. The kit included a Facial Cleanser Skin Prep, Instant Radiance Facial Scrub, Moisture Therapy Regenerative Cream, Cellular Activator Face Serum, Restorative Eye Cream, and a Skin Renewal Clay Mask. It also had the fun little headband too which was great for getting my hair out of the way before I would use the products.
One of my favorite things about this little kit is that it is TSA friendly. All the items are small enough to pack in your carry-on when you fly. That was a big plus for me because normally it would be very hard to fit all the products from my entire skin care routine into my regular suitcase, much less my carry-on! I took the kit with me on a short business trip and loved the convenience of the small bottles.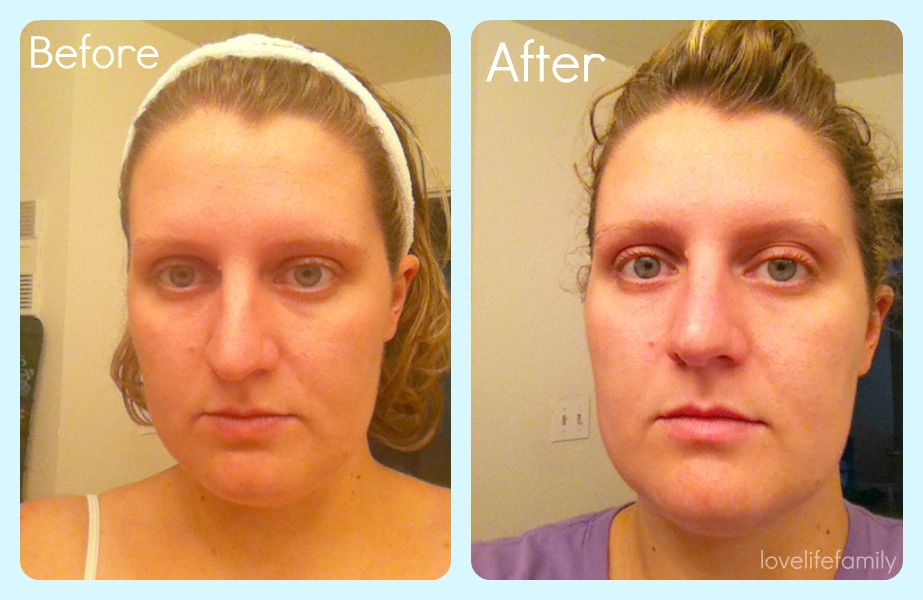 Above you can see my Before & After shots. I have used the éclos products for a week now and I have to say that I have seen a difference in my skin. It is a bit softer and I feel like it is also more smooth to the touch.
My favorite products from the set were the Cellular Activator Face Serum (it made skin soft without a greasy feel) and the Instant Radiance Facial Scrub (it really did help brighten my face and had a nice warming effect during use).
Overall I'm happy with the results I got from using these plant-based products.
Click the following link for more information on éclos Skin Care.
***
I'm giving away 1 set of éclos Skin Care products to a lucky LLF winner. I'm using Rafflecopter now so please be patient as it loads below.
Disclosure: I was compensated for my work with eclos Skin Care. I also received product to facilitate my review. These are my own, honest opinions. Your experiences with these products may differ from mine. I only recommend products and services to my readers that I feel are trustworthy and that I can stand behind with pride.